Most people are aware of the extraordinary features VSC offers for adults, but we would like to highlight the fact that VSC is not just for grown-ups. Kids also have an amazing time at Vision Sports Club. We host birthday parties with games and activities, summer camps, and a daycare with lots of engaging and entertaining activities. Let's have a quick look at what VSC has to offer for kids.
Vision Day Care
At Vision Sports Club's Future Vision Childcare, our goal is to provide children with safe, high-quality care and to provide their parents with peace of mind. The Future Vision Playroom offers children many options to fully enjoy themselves during their stay. With a children's computer station, and many toys and games, your child is sure to have fun. We also have programmed activities such as music, crafts, and storytime to keep your child entertained.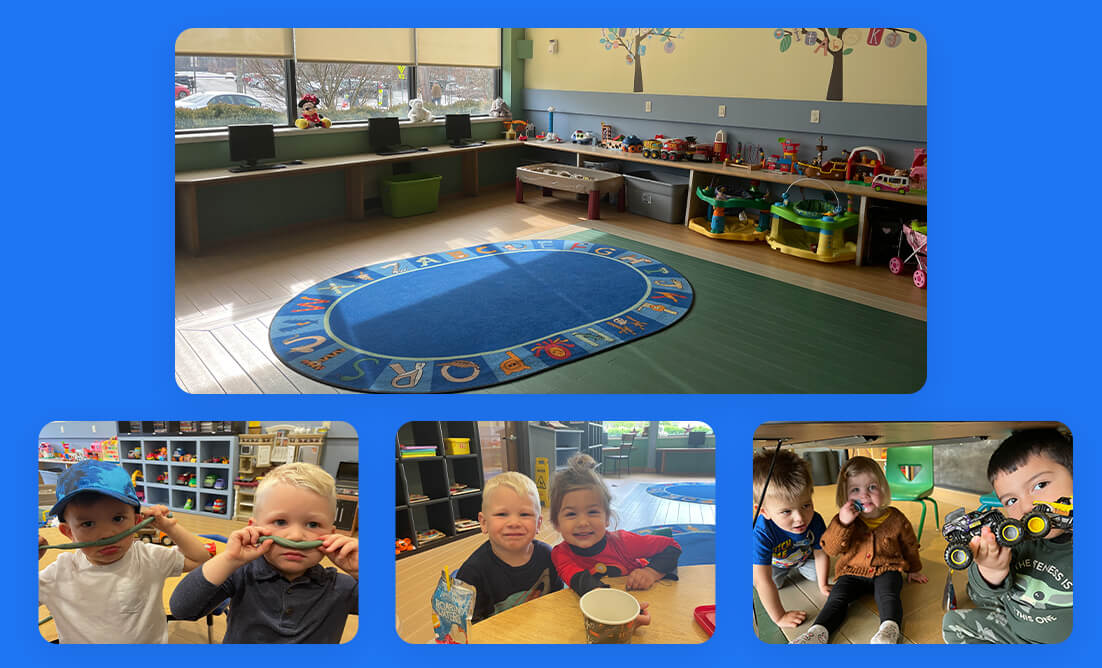 Games And Activities / Sports Zone Parties
All the parents looking for great ideas to make their kid's birthday party special should check out the facilities at Vision Sports Club. We offer a variety of birthday packages to choose from to celebrate your child's special day.
Our typical parties are 90 minutes long, however, you can extend the party to 2 hours or 2 1/2 hours for an additional fee. The first hour of the party consists of sports activities (you can choose 2 for 30 minutes each). You could choose one or two of the following physical activities for your children while having fun with friends and family
DodgeBall
Field Day Games (such as Sack Race, overcome obstacles, color war, etc)
WiffleBall
Football
Soccer
Lacrosse
Kickball
Floor Hockey
Food And Drinks
The last half hour of the party takes place in our party area where the kids have pizza and dessert. If you extend the party time, then you can add 1 or 2 activities in addition to the hour of activity. We provide everything except for the dessert. No outside food is allowed other than the dessert. If you need extra pizza or other food items for the children or adults, we can order that for you, and you will be charged the additional cost.
Be sure to bring your children to VSC daycare and we are sure that they will enjoy the wide range of activities we have in store for them. Also, remember to book our sports zone for the next birthday party of your kid and let them have a great time and make lasting memories.
Get In Touch
Please visit our website www.visionsportsclub.com, email us at info@visionsc.com or call us at 845-517-1400 to get more information about our pricing and packages.