Never been to the gym before? We understand that it can be quite intimidating to visit the gym for the first time as there are so many different training styles, equipment, new terminologies, and classes to get your head around. To help you get started on your fitness journey, we have compiled the ultimate gym guide for beginners, which covers everything from what to wear and what to pack to utilizing all the gym equipment for your personalized training regime. After reading this guide, you'll understand everything there is to know about working out in the gym as a beginner and achieving your fitness goals. Let's Jump right in!
Setting Out for the Gym:
What to Wear:
Workout clothing is designed to maximize performance. Finding the right sportswear can help you stay motivated, especially when you're feeling a bit sluggish. Choosing the right outfit requires striking a balance between getting the right fit, choosing the right materials, and picking the style that enforces a positive attitude.

Here is a list of the appropriate gym wear:
You should wear a gym t-shirt or a tank top that is neither too loose nor too tight to maximize flexibility. For the bottoms, gym leggings or shorts are the ideal workout clothing. Gym wear should be made of moisture-wicking material as this type of material pulls the moisture away and keeps you cool while working out.
For the socks, you should go with the moisture-wicking socks (made of acrylic or an acrylic blend), as these do not retain moisture and would allow your feet to breathe and keep you comfortable.
When it comes to deciding the shoes for the workout, gym trainers work the best. When buying trainers, you should consider the ones that fit perfectly and offer flexibility, cushioning, and lateral support. Choosing the right shoes will protect you against common injuries associated with workouts.
What to Bring:
Make sure to bring a gym bag that is spacious enough to hold everything you need for the gym and compact enough to fit in your locker. Here are a few things that you should pack in your gym bag.
1. A Sweat Towel
It is super handy to keep the gym towel in your bag because it will help you keep dry and can prevent the spread of germs while absorbing extra sweat. You should also keep a spare towel to wipe down the equipment after using it.
2. Toiletries for Post-workout Shower
Remember to bring a towel and a shampoo to freshen up after you are done with your workout. Showering after a workout is both good for your hygiene and it also helps your muscles to recover after an intense workout.
3. Headphones
Listening to your favorite music during workout is a great way to get you in the zone and motivate you to push harder. You can bring your own headphones or an mp3 player to listen to the music that will help you get pumped up and motivated for your cardio workout.
4. Water Bottle
It is important to keep yourself hydrated during the workout. Therefore, a water bottle is a must thing to pack in your gym bag. You can take little sips of water during the workout; this will help replenish your body from all the sweat you lose and make you feel less tired.
5. Post-workout Snack
A light, protein-rich snack is one of the best ways to help your body heal from an intense workout. The best snacks to keep on hand are protein bars, nuts, and some fruit. These snacks will not spike your blood sugar and will keep you full until your next full meal.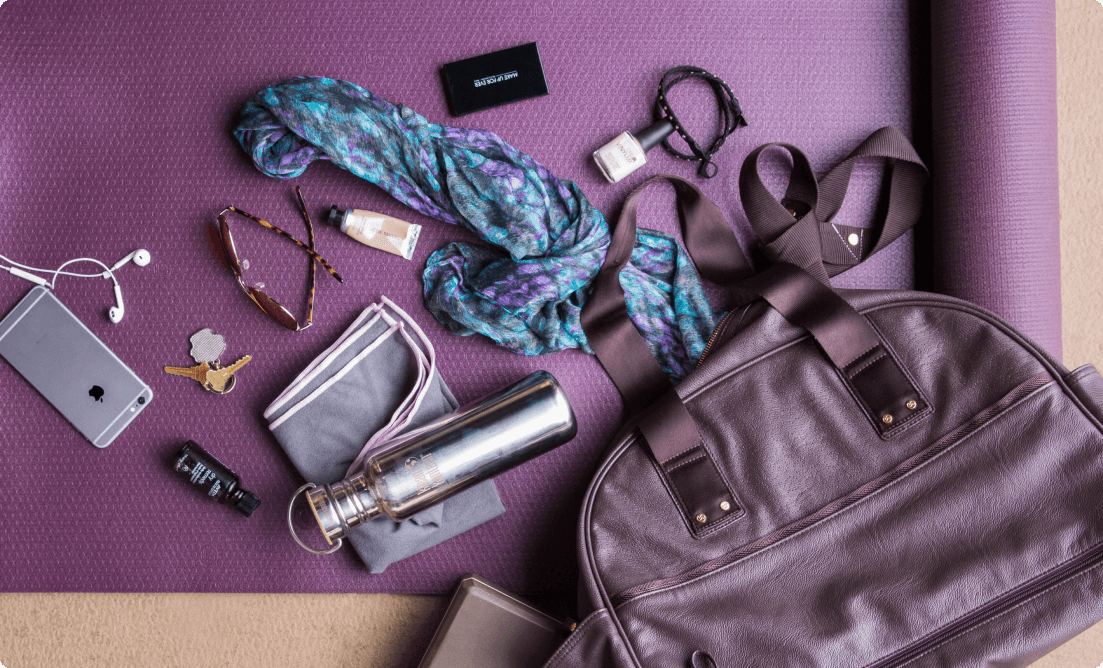 What Will You Find in the Gym
Once you are familiar with what to wear and pack in your gym bag, the next step is to understand different areas and the types of equipment you will find in the gym. Obviously different gyms offer different types of equipment and workout areas; however, there are a few essentials that you find in almost every gym. Here is a quick breakdown of a gym facility and the equipment you will find there:
1. Cardio Area
One of the most beginner-friendly areas in a gym is the cardio area. This section of the gym contains all sort of cardiovascular training-related equipment, including rowing machines, stationary exercise bikes, elliptical machines, and treadmills. These machines are perfect for beginners as they are easy to use and have instructions written on them. These cardio machines help you burn calories and aid weight loss. Cardio is also beneficial for your heart and lungs.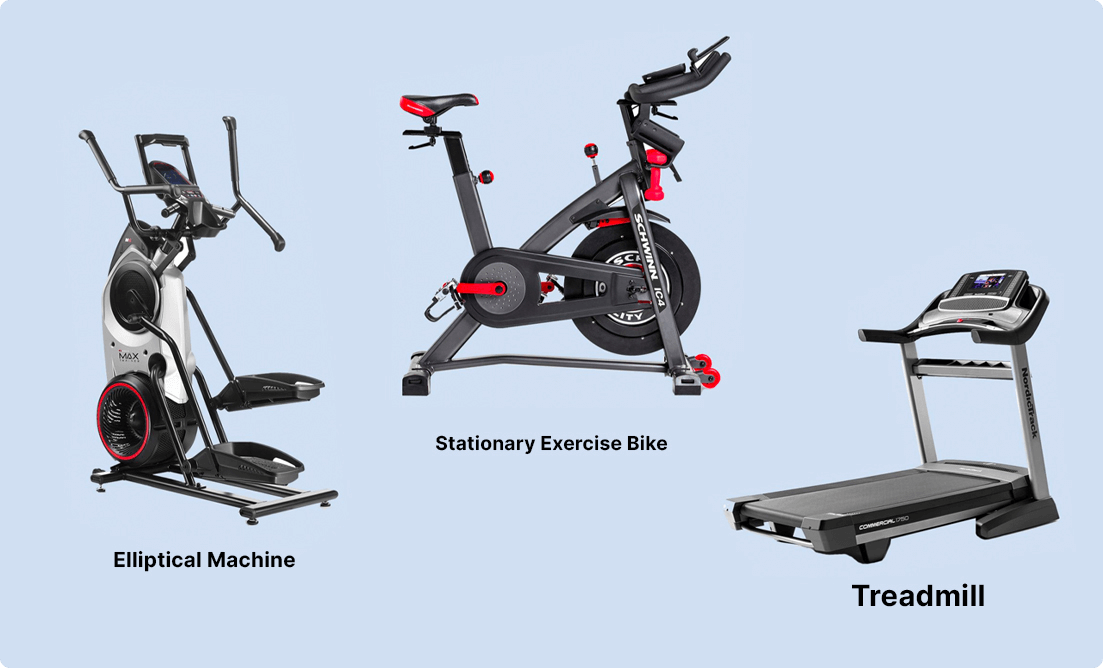 2. Free Weights Area
This section of the gym contains free weights that are not attached to another apparatus or piece of fitness equipment. This means that you can pick up a weight, move it, and really do whatever you want with it because it is "free." The most common types of free weights are barbells, dumbbells, kettlebells, benches, power racks and press stations. With free weights, you can strengthen your muscles while also enhancing your posture, metabolism, and bone density.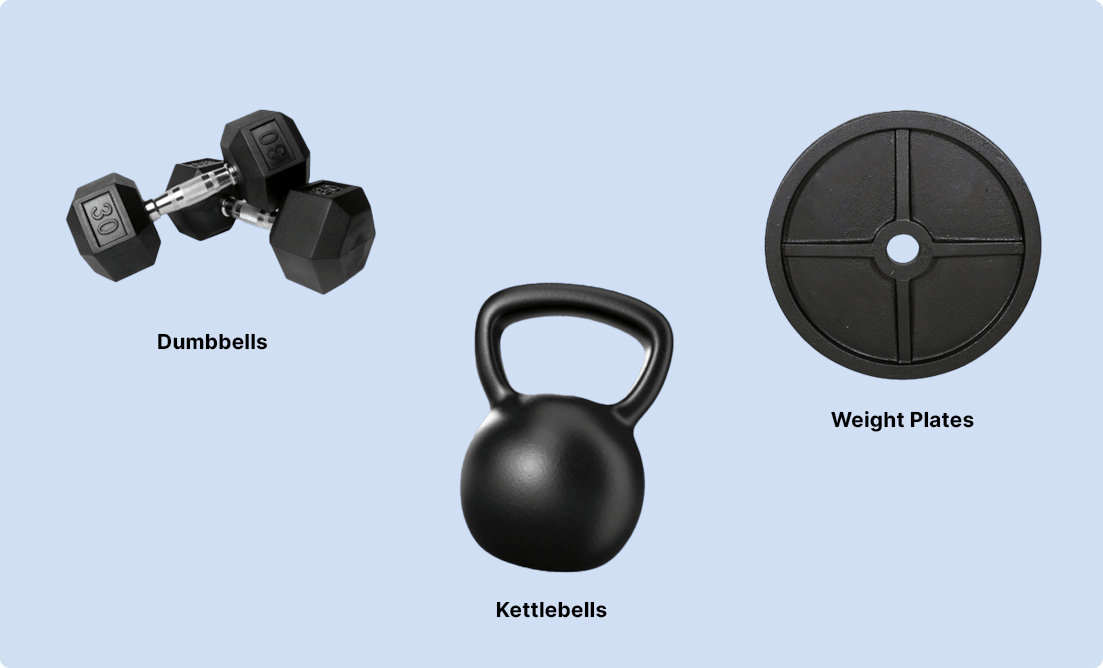 3. Resistance Machines
Resistance machines like shoulder press, chest press, Leg press and bicep curl etc, are great for beginners to start resistance training. Resistance training targets a specific muscle group and helps in muscle strengthening and toning. Resistance machines add weights to an exercise to make it more challenging for your muscles so they can adapt and grow. As resistance machines employ a predetermined movement pattern, they are especially beneficial for beginners because you can learn the exercise form in a safe and controlled manner and increase both your strength and confidence.

4. Studio for Group Classes
Group classes are one of the best ways to add variety to your workout routine and make the most of your gym membership. These classes are ideal for beginners as you have the advantage of having professional instructors demonstrate each move to you in a proper form. Additionally, these classes motivate you to push harder as there is a group of people working out with you. Most gyms have dedicated studios and a proper schedule for group classes. The most common group classes are Zumba, Yoga, HIIT, Pilates, Spin and Boxing etc.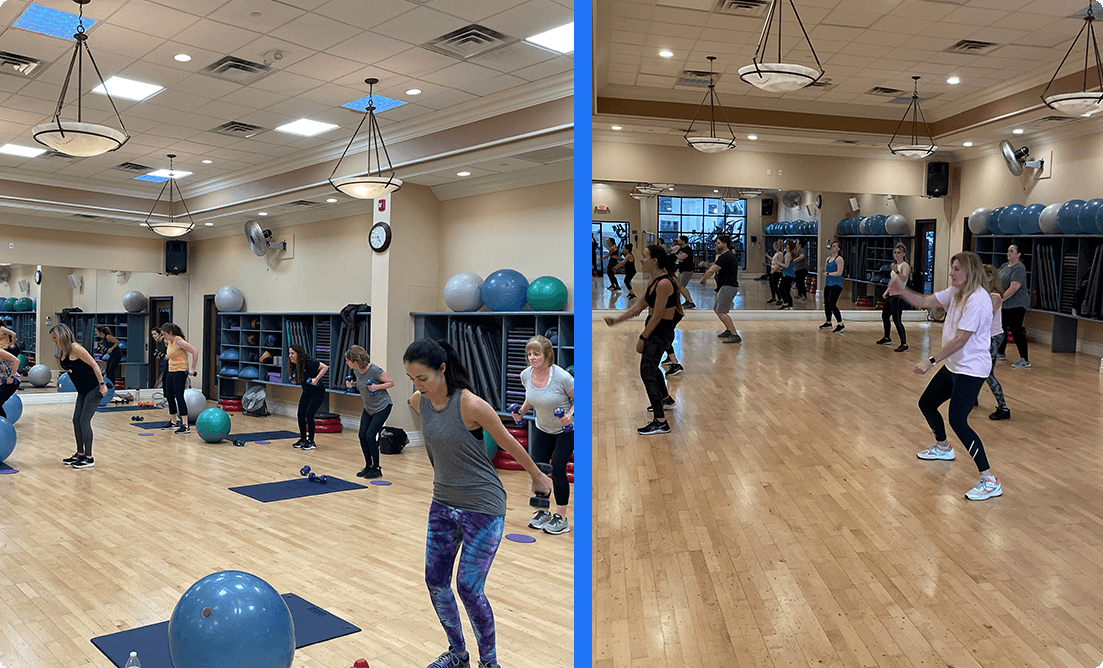 5. Members Lounge
Some of the nicer gyms have a lounge area where members can relax and get coffee, juice, etc. Although it has little to do with exercise, having a post-workout relaxing space adds a lot of value to your overall fitness routine and makes working out more enjoyable experience.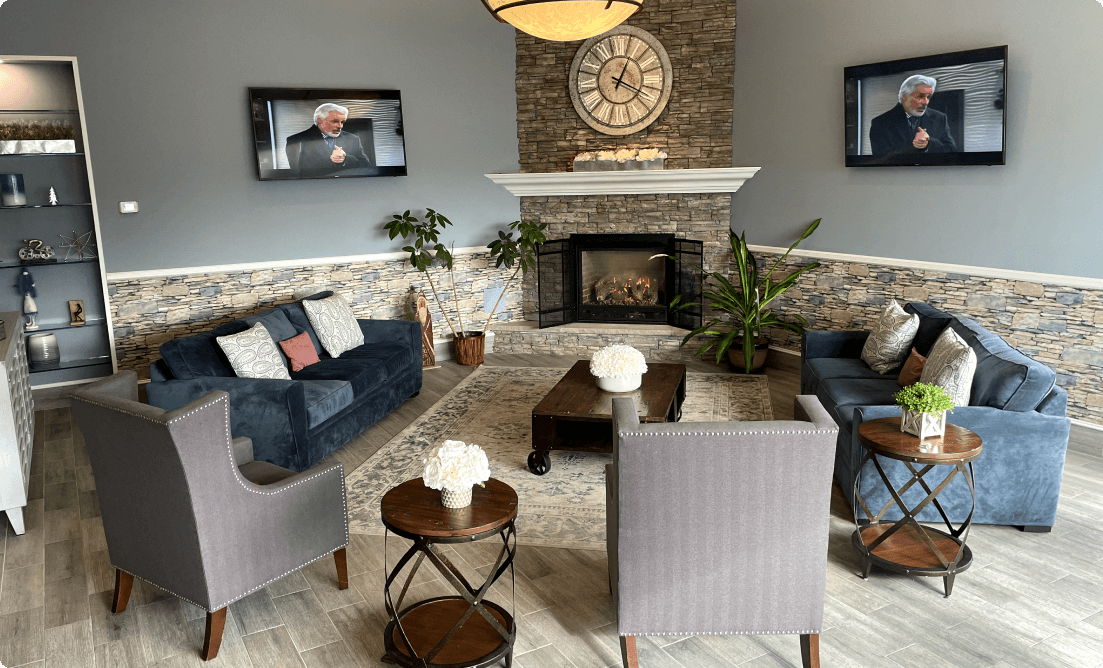 6. Lockers and Change Rooms
Almost all gyms have a locker area where members can secure their belongings while they enjoy their workouts. The changing room areas have toilets, showers and a place to get dressed.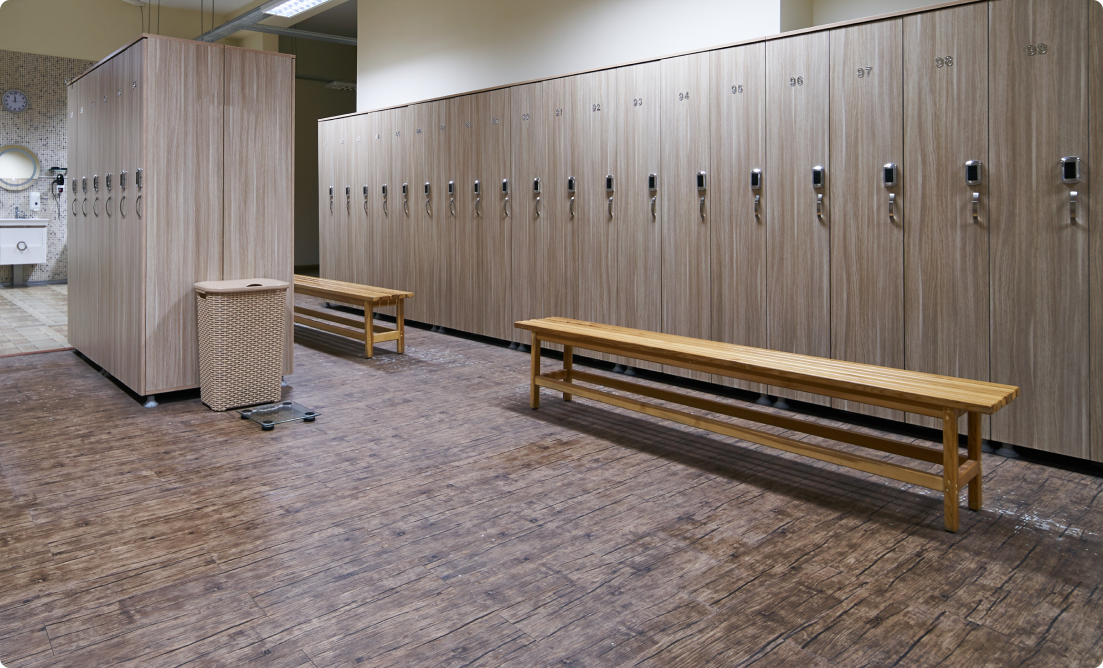 Where to Start
We understand that planning your first trip to the gym can be intimidating. Making a plan in advance is the best way to reduce nervousness. A gym induction is a really good idea to help you get started. A gym induction session includes a tour of the gym facilities. It covers everything from accessing different areas of the gym to setting up the equipment. The staff that run inductions usually have some good advice and useful tips that could save you a lot of hassle later on and help you become more confident to start your fitness journey.
Things to Try On Your First Gym Visit
As a beginner, you should refrain from performing challenging exercises from day one; instead, start slowly and build your stamina gradually. Simply concentrate on familiarising yourself with the facilities during your first few visits to the gym and find a workout plan that suits you. To make your first visit easier and less daunting, we have listed a few workouts that you can try on your first visit to the gym.
Begin With a Warm-up:
Remember that the key to any successful workout is to warm up your muscles before you start and cool them down right away after you are done. This can be accomplished with as little as three to five minutes of treadmill walking. A warm-up will help your body prepare for higher-intensity exercise to prevent injuries and achieve the best results.
Give Cardio Machines a Go:
To begin, try the cardio exercise. You can start by choosing a cardio machine like an elliptical or treadmill but the first time you use a treadmill, be careful not to push yourself too hard. Instead, walk for 10 to 15 minutes before accelerating gradually. Cardio is a fantastic way to ease into your routine and becoming accustomed to the gym setting.
Introduce Some Bodyweight Exercises:
Bodyweight exercises use your own body to provide resistance against gravity. These exercises are meant to build muscles and increase strength and endurance. It is best to consult a trainer when creating your bodyweight exercise routine. They can assist you in developing a program that utilizes all the muscle groups and equally targets your core, lower body and upper body. Here is a quick bodyweight exercise routine for beginners; you can increase the reps gradually.
10 Push-ups.
20 Bodyweight squats.
10 Walking lunges (each leg).
10 Dumbbell rows.
15 Second Plank.
30 Jumping jacks.
Conclude With a Cool Down:
After a workout, stretching and cooling down is crucial for avoiding injuries. This can be as easy as a slow 5-minute walk on the treadmill.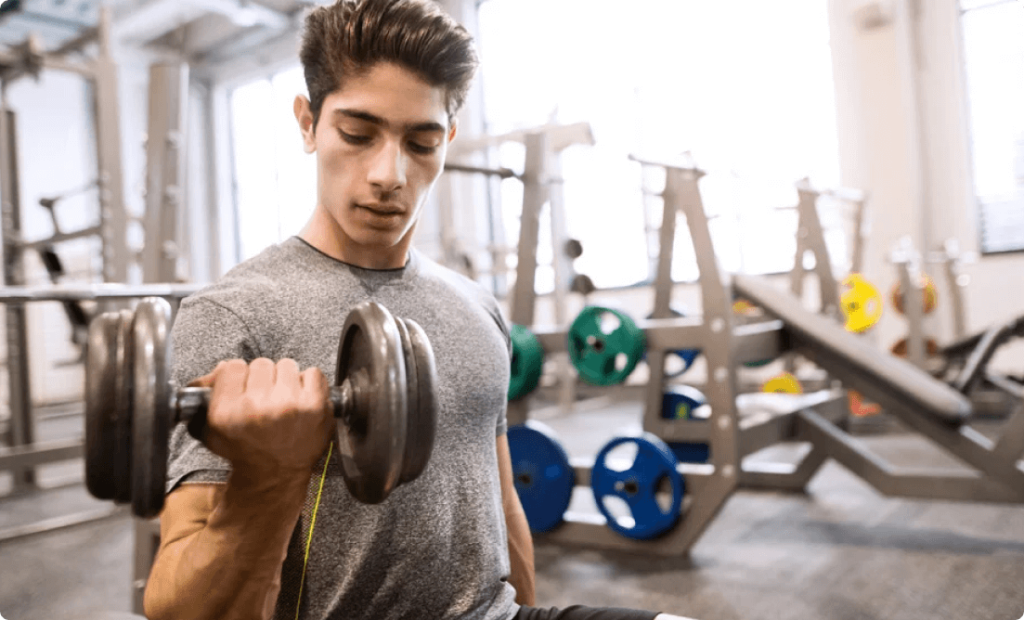 Begin Your Fitness Journey With Vision Sports Club
When it comes to welcoming new members, you won't find a better gym than Vision Sports Club. We greet beginners with enthusiasm and provide a smooth onboarding experience. Our induction team makes sure to get you accustomed to all the areas in the gym. We have a great team of certified and experienced personal trainers who are always there to guide every new member and design a workout plan tailored to each individual's specific needs. We also offer over 65+ group X classes; whether you are a beginner or looking for High-Intensity training, Vision Sports Club has the right Group X class to help you reach your fitness goals. On top of this, you can also relax pre-or post-workout in our fully-equipped members' lounge, featuring a fireplace, flat-panel television, and complimentary Wi-Fi connectivity.

So now that you know all the essential bits and pieces as well as the best place for beginning a successful fitness journey, we surely expect to see you around in Vision sports club. Come pay us a visit and get a 3-day free trial to kickstart your fitness regimen. You've got this. Let's get started.